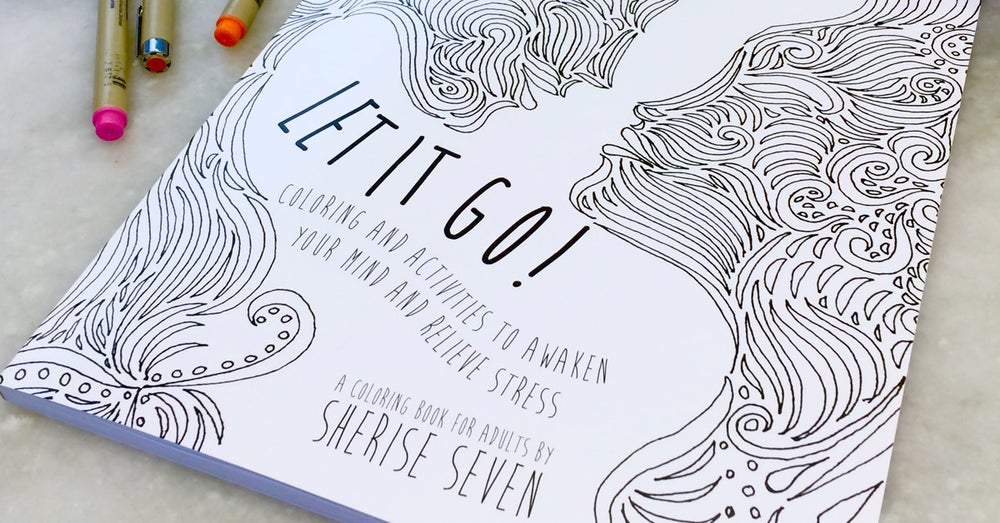 More than just pages for you to color, "Let it Go" is a journey to happiness. We know coloring provides a meditative form of relaxation for many people and can calm stressed nerves on busy days. This book however, is different in it's approach - in addition to 40 coloring pages, it also offers 11 unique activity pages that will push your brain towards happiness and inspirational positive thoughts.
Pages like "The Color Waltz", "Doodling In The Dark" and "Meditative Circles" will take your mind off the day's challenges and release your creativity.
40 coloring pages and 11 stress relief activities
Perforated, one-sided coloring pages
Original, hand-drawn art, no computer generated images
Rear cover unfolds and tears out to become color protector sheet
Not just another coloring book, Let it Go! is a brand new take on the coloring as relaxation craze.
No repetition - All images are unique handrawn art for you to color. No computer generated drawings!
Who doesn't love to color! As a mother of two boys I find myself needing "me time" so what better way to relax and relieve stress then to color. Of course I have colored in my children s coloring books with them but to have a book designed for adults is really cool. These images are hand drawn and are out of this world. I think what becomes so stress free with these books is that you can have your imagination "let go" to color, to create images that your mind wants them to be. I opened the book right away and starting just using regular markers. The nice color protector pages makes that easy to do. There are some fun messages to think about while your coloring your page. I started coloring and ideas, colors patterns came to me and it was a nice time to just relax. With today's world, high energy, busy on the go its hard to find time to let yourself relax but if you could spend an hour just coloring on of these images, I bet you would feel calm!
Click on these links here to view more information and to purchase this book on Amazon!
Flip through of pages click HERE to view on You tube.
Click HERE to buy on Amazon!
One lucky reader will receive your own Let it Go! Coloring Book
Please fill out the form below to enter!
Giveaway Starts 8 pm 12/14 and ends 12/21 8pm
Winner will be emailed and announced on Dec. 22nd!
I was not compensated for this post, however I did receive a sample for my review. The opinions are completely my own based on my experience